In a lot of ways, I owe my professional career to music. If it wasn't for music, I wouldn't have learned about samplers, sequencers, MIDI and the crazy world of synthesizers. Those machines led me to computers and computer music which led me to both sound engineering and reverse engineering (RE). RE led me to a social community of hackers with strong values caring about education and musicians. They gave me a chance to learn a lot about audio software and eventually software engineering. When I saw that both the music and the web industries were changing so rapidly, I switched industry and sadly left music behind me for more than 10 years.
But in 2013, I was very lucky to be able to create and grow a company putting musicians first and trying to create a positive long lasting impact on our industry. Splice has been a fascinating journey. I've been able to bring my 20+ years of experience and empathy for producers and musicians, as well as my years of digging deep into the code base of the software our users use daily. It's been an educational, emotional, passionate and certainly challenging ride at times. It's been amazing to meet and hang with the people who developed the software that made me want to learn how to program a computer. It's been humbling to be in studio with people shaping the world's culture by translating their emotions into music. I can't be prouder of what we accomplished and can't wait to see what's still to come. Nonetheless, I decided to transition out and stepped down from my operating role at Splice. I will remain an advisor to the company but It's time for me to ride off into the sunset, take some time to relax and focus on some other things such as making music, hacking, spending time with my family here in beautiful Southern California and of course finding other ways to be impactful.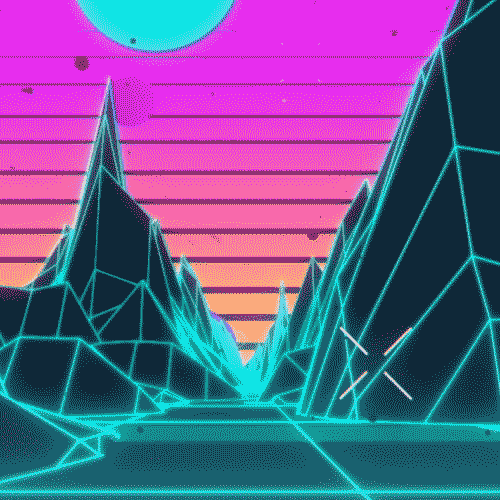 Why?
Being a founder, I have to admit that deciding to move on from your own project is a really hard decision. But a startup isn't a baby you give birth to. As a parent myself, I realized that way before starting Splice, but seeing so many of my friends deeply hurt because of this misunderstanding made it clearer than ever. A startup is a project you care a lot about and want to see become reality but that doesn't mean it can't keep going without you. I believe founders should maximize for impact and I think that Splice will keep on reaching its potential and serve the mission Steve and I set on day one, even after my departure.
The team has been laser focused, learning from our past mistakes and moving towards great autonomy and increased quality. I can't go to a studio session without everyone knowing and using Splice, from hollywood music composers to k-pop producers to Nashville greatests. Two things I care a lot about are impact and decisions and I measure my own impact by analyzing the ROI of my efforts in relation to the impact I have. Clearly our impact is visible every time I talk to users. But as I take a deep look at today and tomorrow, I believe my impact outside of Splice will be even greater than what it could be inside. I even believe that this impact has the potential to have positive consequences on Splice continuous success. As so many people before me said, your goal should be to make yourself redundant and I feel that's exactly where we are now.
I also have to admit that I am personally motivated to explore things that aren't and won't be on Splice's roadmap. I'm a doer, a maker, a dreamer, a hacker and I realized that lately I've been really enjoying being surrounded by creative people. I loved reverse engineering all the DAW formats, architecting our technical solutions, grow the engineering team and learning a ton along the way. But now the team has things under control and I have a strong desire to expand my horizons, to pour my energy into different projects: from crazy artistic concepts, MR, low level hardware hacking, building synthesizers with my daughter, video games and more. The list of crazy ideas I want to hack on is endless and I am so excited that it will be hard for me to prioritize. It's therefore logical that to be able to explore those things, I need mental space and free time. I also I hope that through this journey I will be able to better discover who I am and who I want to become.
Thank you
I'm thankful for the splice team - from my co-founder Steve, to the the board, to the team: Juan-Pablo, thanks for everything, I learned a ton from you. Thank you to our early employees who gave everything they had, our colleagues that jumped in during the crazy growth phase and the entire team that allowed Splice to become what it is. But beyond all the people involved into building Splice and our partners who helped us get where we are, I want to thank our users, our deeply passionate users who supported us and gave me so much energy on a daily basis. Music is a really really hard space to operate in and musicians is the group of people the most lied to. I'm so glad you saw that we are truly here to advocate for you and help create more seats at the table, your support means the world, thank you 🙏🙏🙏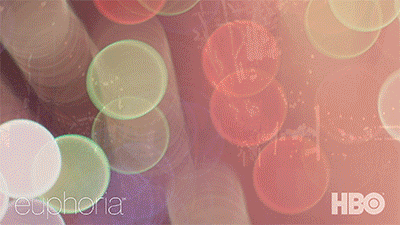 What's next?
I don't have a job lined up, nor am I looking for one :) As a matter of fact, I started a "sabbatical" during which I am exploring a lot of things I never had time for previously. As mentioned earlier, I have a few artistic projects lined up, I want to go deep into some technical skills I haven't had the chance to develop yet and I am planning on reading, watching amazing shows, spending time with my family and taking naps, lots of naps. Last time I took a real break in between projects was more than 30 years ago. It's exciting and scary at the same time. People who know me, know that it's hard for me to not get passionate and jump straight into a project as soon as I have a little free time. But I am lucky to have close friends and a family who are keeping me accountable! I will still remain involved with Splice as an advisor and champion. I obviously really want Splice to continue with its success and I'll do what I can to support the company I co-created. I'll also eventually start new projects and hope to continue having a positive impact and assist others in their journey here in LA and around the world. You will certainly find me surrounded by creative people, trying to understand what makes the creative process so amazing and universal. I will forever remain an advocate to the people who make our hearts beat faster, our feet stomp and our heads spin with emotions. "Here's to the crazy ones. The misfits. The rebels. The troublemakers. The round pegs in the square holes. The ones who see things differently."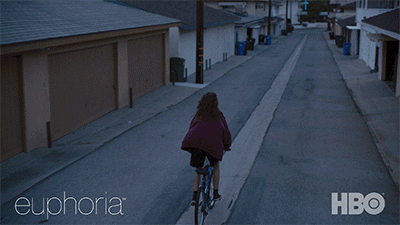 ---